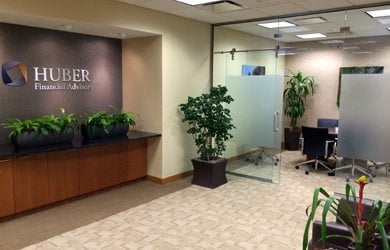 Project Overview
GlassWorks worked with Huber Financial Advisors to construct a client conference room at their new headquarters in Lincolnshire.
Our Project Managers worked with David Huber and his team to offer an elegant conference room with the appropriate degree of privacy and ease of use.
Our solution was a Laguna style rolling glass door with an etched glass band. A simple, elegant way to welcome clients, provide eye catching detail and afford appropriate privacy.
The project was completed over a year ago and the glass door and conference room is an integral part of Huber Financial Advisors' growing office.
Goals & Challenges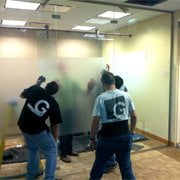 The Huber Financial Advisors Conference room required GlassWorks expertise in:
Laguna Rolling Hardware.
Etching of Custom Glass.
Installation in an Existing Office.
Achieving the Quality, Fit and Finish appropriate for a valued client!
Our Results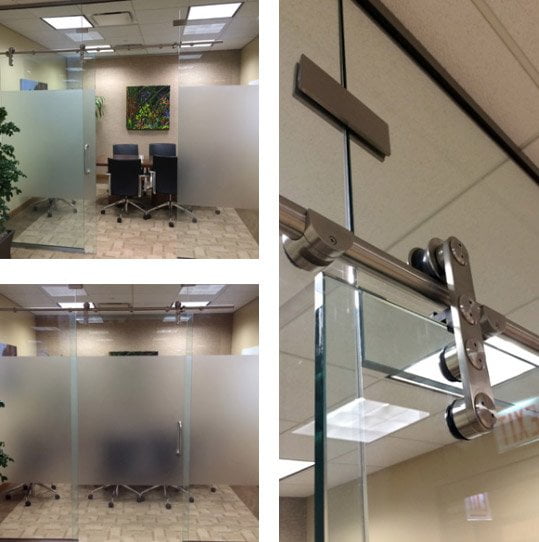 As always, our team safely and with flawless execution delivered and installed a beautiful product.
If you would like us to design, fabricate and install your glass project, contact us today!