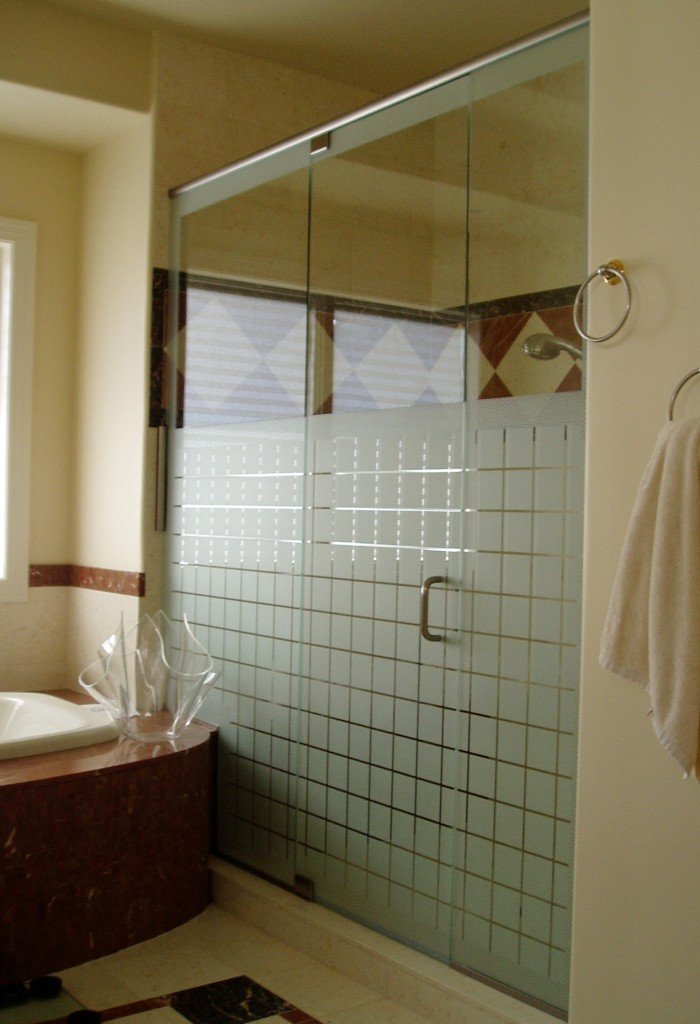 When you might be in need of a shower door being changed; you don't have to think about some other place besides
GlassWorks
.  For in excess of 30 years,
GlassWorks
remains to be the Chicagoland area glass leader.  To be sure of it, we have three locations situated all over the Chicago area.  We style and design, then install everything from tailor-made storefronts and beautiful office space glass to low-cost and desirable shower doors and mirrors.  We have approximately 30 glass professionals who are fully committed to completing everything to your complete satisfaction.  Our skilled staff will ensure that you fully understand all of your glass alternatives.  At
GlassWorks
, we always offer customers with greatest of quality.  We mindful of the glass industry are always changing, so we do always work to give leading edge glass designs for our buyers.  No one is as well-informed or experienced than our own glass specialists at
GlassWorks
, particularly with shower doors.  That being said, we have a number of made and tailor-made shower doors, covering anything from:  Sliding Shower Doors, Steam Shower Doors, Frameless Shower Doors, and Framed Shower Doors to one-of-a-kind Custom Shower Doors.  Undoubtedly, you will find a shower door for any type of home you can probably imagine and best of all; our shower doors are professionally built and are reasonably-priced.  Given the nearness to our Glenview location, many
Schaumburg
property owners will go to
GlassWorks
for their replacement shower door desires.
Schaumburg Shower Door
Schaumburg, Illinois is located right in Cook County, right around 39 miles northwest of Downtown Chicago.  In Schaumburg, there's a population of over 74,000 people with about 31,000 households.  For many years, GlassWorks has been effectively operating within Schaumburg.  Our Schaumburg customers are aware of the importance in our complete shower door installation process.  With Schaumburg median home prices just about $199,000, many of the residential-owners have already upgrading their homes to improve its value during these challenging economic times.  At GlassWorks, we have experienced an increase in the quantity of Schaumburg customers hunting for brand-new replacement shower doors.  Basically, a lot of Schaumburg property owners have wanted to learn about our unique custom-made shower doors.  Furthermore, we will make a shower door that will accommodate with your bathroom's distinct style and more importantly, within your budget.  At GlassWorks, we are fully-focused to completing your new shower door installation to your 100% complete satisfaction.
Schaumburg Glass Shower Door
At GlassWorks, we realize that when selecting a shower door, your allotted budget is usually the determining factor when making your final decision.  You will notice that we offer all our expertly-built shower doors at the most sensible pricing.  Our shower doors are created from the best-quality glass and are the finest purchase you could possibly make in your house currently.  Why should you select a GlassWorks glass shower door?  It is quite simple.  It's mainly because of our swift turn-around, close by personalized-glass fabrication center, and also our professional and bonded installment.  When you invest in a shower door from GlassWorks, you're not just getting a completely new door, but also will get best shower door installment in the Chicago area.  Get in touch with us a quick phone call now to hear more information on our manufactured and customized shower doors.
Schaumburg Shower Doors | Schaumburg Shower Door | Schaumburg Glass Shower Door | Schaumburg Glass Shower Doors