Glass Shower Doors in Park Ridge Illinois
Since 1977, GlassWorks has come to be the leading glass shower doors provider in Park Ridge, Illinois. We offer a large selection of doors. Have one of our professional installers put in a new set of glass doors to your bathroom today! Below is a list of various glass shower doors we provide.
Park Ridge Frameless Glass Shower Doors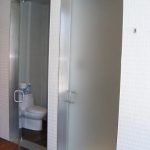 Frameless glass shower doors are GlassWorks' most popular type of glass shower doors. Frameless Shower Enclosures are highly demanded by our clientele because of their structured and neat appearance, significant spa-like-feel, and simplicity of upkeep and cleaning. We start by assessing your room at home. Our design specialists will cooperate with you to develop a style and layout that fits your tastes and needs. Due to the high level of skill and experience we have ascertained, we are able provide layout concepts and significant touches other companies can't.
Park Ridge Neo-Angle Glass Shower Doors
GlassWorks' Neo-Angle Glass Shower doors add personality, while conserving area in compact washroom formats. As a result of the intricacy entailed, GlassWorks is an industry leader in developing, engineering and mounting neo-angle glass shower doors for our customers. Like our frameless glass shower doors, we start by examining your space in your house. Our style specialist will function with you to provide a layout and format that optimizes the appearance and capability of your whole restroom. As a result of our proficiency, we can provide design ideas and significant touches others merely never ever consider.
Glass Steam Shower Enclosures in Park Ridge
GlassWorks' Steam Enclosures develop a spa encounter in your very own house by taking your bath encounter to a whole new value. At GlassWorks, we have established impressive layouts to maximize the vapor bath encounter. As part of our layout process, we will use our encounter to offer you with the most professional and impressive glass steam shower enclosures.
Park Ridge Splash Panels and Shower Shields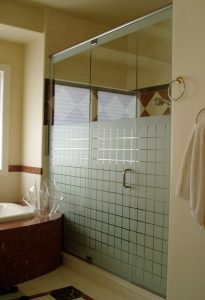 Splash Panels and Shower Shields offer a special option to traditional shower enclosures and doors. These doorless devices give an open, minimalist layout for your tub or bath and could be used to maximize area while still offering a dramatic shower experience. GlassWorks' splash panels and shower shields come in set and bi-fold panel styles. Our fixed panel provides one immobile splash guard, while the bi-fold splash panel design supplies one set panel and a second one that could fold up out of the means to allow simple accessibility to the tap.
Park Ridge Framed Glass Shower Doors
GlassWorks' framed glass shower doors add to a striking design and degree of surface that you will certainly enjoy in your house for several years ahead. We deal with architects, artisans and designers to come up with layouts that establish our employment apart in a Framed Shower Enclosure application.
Sliding Glass Shower Doors in Park Ridge
GlassWorks has changed the typical sliding glass shower doors by offering impressive "all-glass" frameless appearances and the latest hardware. Hydro-slide equipment virtually removing any sort of visible hardware and allowing the usage of 3/8″ thick glass. Tranquility and pipe layouts providing impressive exposed tires and tracks. Curved sliding glass wall surfaces that wrap the shower enclosure. Let us reveal exactly how we can make our Sliding Doors the most discussed elements in your house.
Park Ridge Custom Glass Shower Doors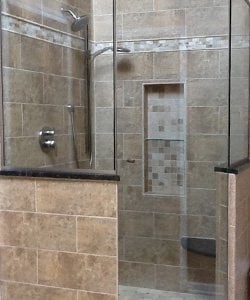 Although every one of our showers is customizeded, some shower doors are unique enough to call for positioning in the GlassWorks– Truly Custom Category. If you are trying to find something really special, our style experts will certainly make your dream a fact. for your custom glass shower doors.
Return to Glass Shower Doors