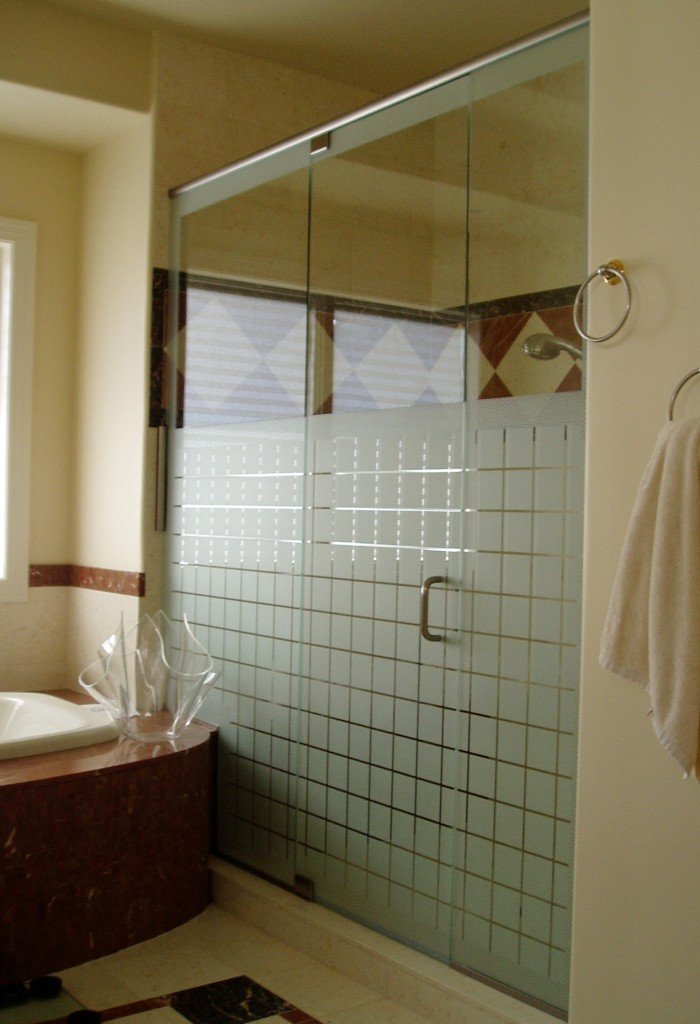 Whenever you may be interested in upgrading your shower door, do not even think of some other place than
GlassWorks
.  For more than 30 years as of now,
GlassWorks
continues to be to be the Chicagoland glass innovator.  To confirm it, we have three areas positioned throughout the Chicago area.  We design, then put in every single thing from personalized storefronts and stunning work place glass to reasonable and attractive shower doors and mirrors.  We have right around 30 glass professionals who are committed to completing every single thing to your full satisfaction.  Our competent team will make certain you recognize all of your glass possibilities.  At
GlassWorks
, we always furnish customers with top-notch quality.  We view the glass industry is continuously changing, so we do make the effort to give leading edge glass designs for all of our buyers.  There is not anyone as advised or skilled than our own glass professionals over at
GlassWorks,
specifically with shower doors.  With this said, we have a big range of already produced and custom made shower doors, taking care of anything from:  Frameless Shower Doors, Steam Shower Doors, Sliding Shower Doors and Framed Shower Doors to distinctive Custom Shower Doors.  Certainly, we have got a shower door for any sort of home and what's even better; our shower doors are properly- manufactured and are inexpensive.  Because of the close distance to our Glenview location, numerous
Oak Park
home owners will go to
GlassWorks
for all of their replacement shower door requirements.
Oak Park Shower Door
Oak Park, Illinois is located within Cook County, about 9.5 miles directly west of Downtown Chicago.  In Oak Park, you will learn a population of roughly 52,000 citizens with just over 22,600 residences.  For a lot of years, GlassWorks has been effectively assisting customers operating in Oak Park.  Our customers in Oak Park are conscious of the importance with the entire shower door installation process.  With Oak Park median house costs above $300,000, a number of the home owners have already upgraded their homes to boost its worth all through these economical instances.  At GlassWorks, we have noticed a boost in the sum of Oak Park customers shopping for totally new replacement shower doors.  Essentially, plenty of Oak Park residential owners desired to find out about our distinct personalized shower doors.  Additionally, we will construct a shower door that will fit with your bathroom's distinct style and most importantly, within your spending budget.  At GlassWorks, we are centered on accomplishing your brand new shower door installation to your 100% complete satisfaction.
Oak Park Glass Shower Door
At GlassWorks, we acknowledge that when choosing a shower door, your spending budget is usually the main component when making a decision.  You will find that we give all our knowledgeably-built shower doors at the most affordable price.  Our shower doors are constructed from the best quality glass and is the best purchase you can potentially make in your home as of now.  Why must you choose a GlassWorks glass shower door?  .  It is simply because of our very quick turnaround, in the area custom-glass fabrication center, and in addition our expert and bonded installment.  At any time you acquire a shower door from GlassWorks, you're not just acquiring a completely new door, but you also will get the very best shower door installment situated within the Chicagoland area.  Get in contact with us today to hear more details on our customized and already made shower doors.
Oak Park Shower Doors | Oak Park Shower Door | Oak Park Glass Shower Door | Oak Park Glass Shower Doors