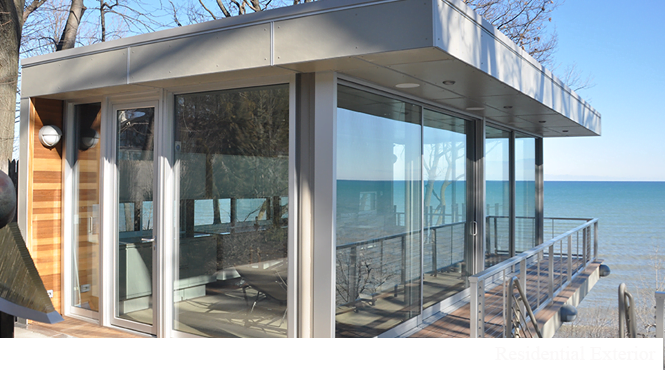 Glass Patio Doors | Glass Railings | Request Quote
For approaching four decades, GlassWorks has been answering the call of residents throughout the Greater Chicago Metropolitan Area, as well as across the nation, for the finest glass patio doors in the industry. There is nothing more impressive than coming upon one of our elegant and extremely functional glass sliders in a home. Well-known as the leading provider of glass sliding doors, GlassWorks is well known for not only meeting its customers' needs for the most outstanding glass sliding patio door products, but we are distinguished for regularly exceeding them! Consequently, whenever our Northbrook neighbors are looking for the best glass sliders in the region, the only name they need to know is GlassWorks .
Northbrook Glass Patio Doors
Northbrook, Illinois is a community within Cook County that has close to 34,000 residents living there. Glenview, home of GlassWorks , is conveniently located less than six miles southeast of Northbrook. Northbrook residents are well aware of the sterling reputation of GlassWorks . With more than 4,000 satisfied customers every year, GlassWorks is also recognized as the fastest growing glass company in the Midwest. Northbrook customers understand that when they bring their "Wish List" to the attention of our professional team at GlassWorks , they will be in line to receive the state-of-the-art design, fabrication and installation of glass patio doors they deserve and at a price that will not destroy their budgets. Even though we are renowned for delivering our products to the rich and famous, Northbrook clients are fully aware that they do not need to be either rich or famous to purchase our affordably-priced glass sliding patio door products!
Northbrook Glass Sliding Doors
Taking care of our customers' requests efficiently and expediently is what GlassWorks does best. Whether we are installing our glass products for Oprah Winfrey or handling a request from the White House, as we did in the spring of 2014, or we are taking care of your need to have the finest new glass patio doors in your home, you can expect excellence every step of the way! You simply cannot find anything more exceptional in architectural glass products than our Arcadia Glass Patio Doors for your residence. With our committed team of sales personnel, project managers, fabricators and installation experts, GlassWorks is a name you can trust for your glass slider door products. For more information about our award-winning services, give us a call, today, at: North: (847) 729-5580; West/South: (630) 355-6363; Chicago: (312) 337-2300; or Nationwide: (866) 452-7925. We look forward to earning your business.
Northbrook Glass Patio Doors | Northbrook Glass Sliding Doors | Northbrook Glass Slider Door | Northbrook Glass Sliders | Northbrook Glass Sliding Patio Door