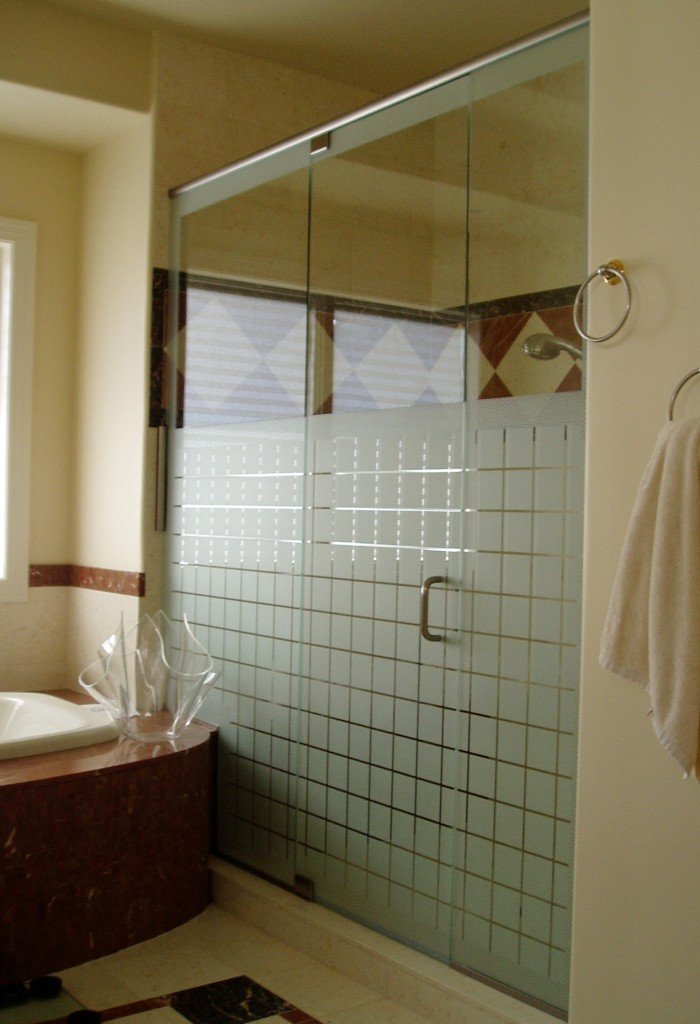 The very next time you might be searching for a shower door being changed; don't think about some other place besides
GlassWorks
.  For over 30 years,
GlassWorks
remains to be the Chicagoland glass innovator.  To be sure of it, we have three locations based all throughout the Chicagoland area.  We style and design, then install every single thing from tailor-made storefronts and heavenly office space glass to economical and eye-catching shower doors and mirrors.  We have approximately 30 glass industry experts who are dedicated to completing everything to your total satisfaction.  Our qualified staff will make sure you fully understand all of your glass possibilities.  At
GlassWorks
, we always supply customers with high quality.  We are aware of the glass industry is always changing, so we do work to give cutting edge glass designs for our customers.  No one is quite as skilled or experienced than our very own glass professionals at
GlassWorks
, especially with shower doors.  With that said, we have a big selection of created and tailor-made shower doors, which range from:  Frameless Shower Doors, Sliding Shower Doors, Steam Shower Doors, and Framed Shower Doors to exclusive Custom Shower Doors.  You bet you will find there's shower door for virtually any kind of home you can almost certainly imagine and best of all; our shower doors are appropriately built and are inexpensive.  Because of the closeness to our Glenview location, quite a few
Mundelein
home-owners are likely to go to
GlassWorks
for all of their replacement shower door wants.
Mundelein Shower Door
Mundelein, Illinois can be found within Lake County, right around 39.7 miles northwest of Downtown Chicago.  In Mundelein, you will find a population of over 31,000 residents with approximately 9,900 households.  For many years, GlassWorks has been successfully operating within Mundelein.  Our Mundelein customers are conscious of the benefit of our whole shower door installation process.  With Mundelein median home prices around $210,000, a lot of the property-owners have already improving their homes to increase its overall value during these economic times.  At GlassWorks, we have observed a spike in the amount of Mundelein customers looking for completely-new replacement shower doors.  Basically, lots of Mundelein homeowners have even wanted to know about our exclusive tailor-made shower doors.  Furthermore, we can make a shower door that will fit properly with your bathroom's special style and more importantly, within your budget.  At GlassWorks, we are fully-focused to finishing your new shower door installation to your 100% full satisfaction.
Mundelein Glass Shower Door
At GlassWorks, we recognize that when deciding on a shower door, your set budget is normally the deciding factor when making an ultimate decision.  You will see that we supply all our masterfully-built shower doors at the most reasonable cost.  Our shower doors are made from the top-quality glass and are the very best purchase you could make in your house at the moment.  Why should you go with a GlassWorks glass shower door?  The answer is simple.  It's because of our quick turn around, nearby customized-glass fabrication center, and also our expert and bonded installment.  When you invest in a shower door from GlassWorks, you're not just obtaining a new door, but also will obtain best shower door installment found within the Chicagoland area.  Contact us a quick call today to learn more info about our customized and manufactured shower doors.
Mundelein Shower Doors | Mundelein Shower Door | Mundelein Glass Shower Door | Mundelein Glass Shower Doors