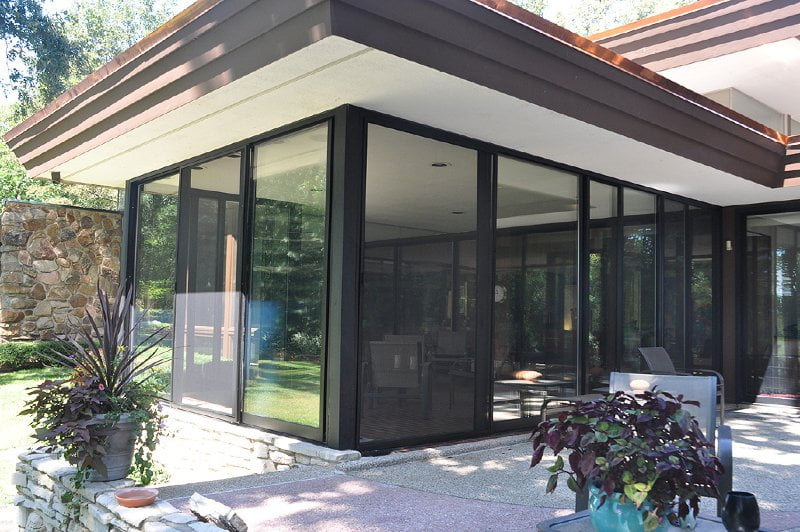 Interior Glass Doors | Exterior Glass Doors | Glass Patio Doors
There simply is nothing more elegant, functional and attractive than a glass entry door from GlassWorks. We are well-known for having an impressive inventory of glass exterior doors, glass front doors, glass entry doors ad glass double doors. GlassWorks has been meeting the glass door needs of clients throughout the Greater Chicago Metropolitan Area with award-winning customer service for nearly four decades. Furthermore, GlassWorks now is able to ship its incredible glass door products to customers across the United States, Hawaii, Alaska and Puerto Rico. Widely identified as the fastest growing glass company in the Midwest, GlassWorks is a nationally recognized expert in glass. Furthermore, we are also a name you can trust to do the right thing with regard to installing the finest glass doors for its clientele. It comes as no surprise that residents in Lake Forest consider us to not only be a name they can trust, with more than 4,000 satisfied customers annually, but we are also acknowledged as a perennial Angie's List award- winner!
Lake Forest Glass Exterior Door
Lake Forest, Illinois is a community within Lake County with over 19,000 residents who live there. Glenview, home of GlassWorks, is conveniently located approximately 15 miles northeast of Lake Forest. Most of our loyal clients in Lake Forest regard us as their one-stop-shop in Chicagoland for glass exterior doors. Our Lake Forest customers possess a dedicated team of personnel from sales persons to project managers, fabricators and installers who are dedicated to delivering your glass door requirements. We are renowned for designing, fabricating and installing the finest glass doors and other glass products for our Lake Forest clients that are engineered to the highest standards in the industry. Not only do we deliver some of the most extraordinary glass entry doors and glass double doors for Lake Forest residents, but in the spring of 2014, GlassWorks received a request of a lifetime.
Lake Forest Glass Front Door
GlassWorks received an invitation to 1600 Pennsylvania Avenue, commonly known as the residence of the First Family, to design, fabricate and assemble a display system to be used in the White House. As a result, we are now able to add the name of another satisfied, and very distinguished, customer to our list of many satisfied customers! Moreover, GlassWorks is a recognized leader in architectural glass. Consequently, why would anyone ever consider going anywhere else for their glass exterior doors? You can count on our exceptional project managers and fabricators to not only meet your expectations, but GlassWorks will in all probability exceed your expectations! Whether you are planning the addition of a glass exterior door for your residence, a glass exterior door, a glass front door, a glass entry doors or glass double doors, GlassWorks can take care of it for you both expeditiously and affordably! For more information about a glass door from GlassWorks, call us today at (847) 729-5580 (North), (630) 355-6363 (West/South), (312) 337-2300 (Chicago) or (866) 452-7925 (Nationwide). We offer a one-year warranty on all of our glass products and installation, together with the manufacturers' warranties.
Lake Forest Glass Door | Lake Forest Glass Exterior Door | Lake Forest Glass Front Door | Lake Forest Glass Entry Door | Lake Forest Glass Double Doors