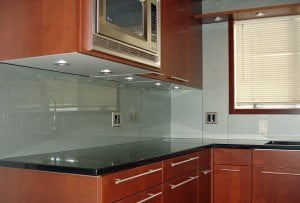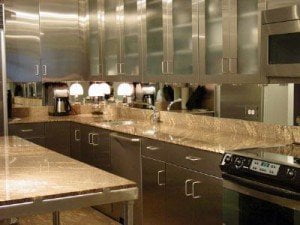 GlassWorks is highly recognized for supplying fashionable painted glass backsplashes and also glass backsplashes for the Greater Chicago Metropolitan Area customers going back to 1977.  We are celebrated not just for being a top professional in glass products, but also we're generally known as the fastest developing glass company located within the Midwest area!  GlassWorks' kitchen glass backsplashes provide a sleek, polished visual appeal that is ideal for your one-of-a-kind kitchen!  Along with currently being very simple to manage and keep thoroughly clean, a glass backsplash is a non-permeable surface area, and it will keep on being totally free of germs and mold.  Not like the traditional backsplashes which have grout outlines hat can become marked through the years, our glass back splash will last a years and will keep on looking just as superb as it did when it had been originally installed.  Recently, a number of clients residing in Highland Park have already been making the transformation from their aged backsplashes to GlassWorks' state-of-the-art kitchen glass backsplash. 
Highland Park Glass Backsplashes
Highland Park, Illinois has roughly 29,800 individuals residing there and is located in Lake County.  The home of GlassWorks is located within Glenview and is situated a little 12.2 miles directly south of Highland Park.  Our clients in Highland Park think of GlassWorks as a brand they can have faith in.  Along with our dedicated Highland Park clients, we are most widely known for having in excess of 4,000 very please clients each and every year!  For just about 40-years, we have been the desired spot for Highland Park locals when they are shopping for glass backsplashes and also painted glass backsplashes.  Highland Park's family members opt for GlassWorks over any one of its competition.  We have a totally devoted team of experts from sales personnel to project managers, manufacturers and installers who are capable of delivering customers in Highland Park the glass backsplashes they really desire at a cost they can afford.  We not only work to meet our Highland Park valued customers' considerable anticipations, but we endeavor to do everything we can do to go over them.  It is no surprise that a lot of suggestions of our incredible kitchen backsplash work can be found in a number of Highland Park's most attractive homes.
Highland Park Painted Glass Backsplashes
GlassWorks is known as an award-winner in the customer complete satisfaction category.  We are also regarded as an industry leader in ground breaking, gorgeous, top-quality residential glass products.  On top of that, GlassWorks supplies a one-year warranty on all of its glass products and installations, in addition to any individual manufacturers' warranties.  Consequently, with every one of these spectacular honors, why would you really think about going any where else for your painted glass backsplashes or even glass backsplashes?  Regardless of what your ideas, the inclusion of a glass backsplash or even painted glass backsplash, it could be very likely to bring you countless years of satisfaction.  Actually, GlassWorks can handle every one of your glass back splash initiatives both quickly and at a low price!  To get more information about glass backsplashes, just phone GlassWorks directly at:  (630) 355-6363 (West/South), (312) 337-2300 (Chicago), (847) 729-5580 (North) or even (866) 452-7925 (Nationwide).  We look forward to the chance to assist you.
Highland Park Glass Backsplash | Highland Park Glass Backsplashes | Highland Park Painted Glass Backsplashes | Highland Park Kitchen Glass Backsplash | Highland Park Glass Back Splash