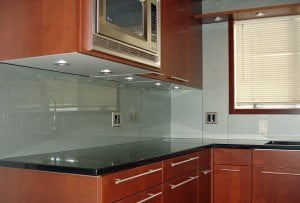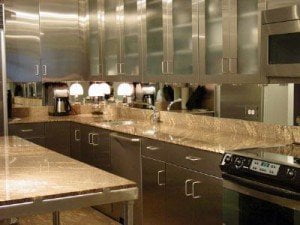 GlassWorks is recognized for providing elegant painted glass backsplashes and even glass backsplashes for the Greater Chicago Metropolitan Area citizens since 1977.  We are celebrated not only for being a known professional in glass products, but additionally we are named the speediest developing glass company located in the Midwest area!  GlassWorks' kitchen glass backsplashes provide a clean, finished overall appearance that is most ideal for your one-of-a-kind kitchen!  In addition to currently being very simple to sustain and keep clean, a glass backsplash is a non-porous surface area, and it will keep on being totally free of mold and germs.  As opposed to the classic backsplashes that may have grout outlines that may come to be stained over many years, our glass back splash will continue to last a lifetime and will continue to look just as wonderful as it did when it had been at first installed.  Just recently, plenty of clients in Glencoe have already been making the change from their outdated backsplashes to GlassWorks' cutting-edge kitchen glass backsplash. 
Glencoe Glass Backsplashes
There are 8,700 people residing in Glencoe, Illinois, and it is found in Cook County.  Home of GlassWorks is situated in Glenview and is conveniently located a roughly 7.0 miles southwest of Glencoe.  Our clients in Glencoe visualize GlassWorks as an identity they can rely in.  In addition to our true customers of Glencoe, we are regarded for having more than 4,000 pleased clients annually!  For just over four decades, we have been the one-stop shop for Glencoe residents when they are hunting around for painted glass backsplashes and also glass backsplashes.  Glencoe's families choose GlassWorks over any one of its area rivals.  We have a totally dedicated group of specialists from sales people to project managers, fabricators and installers who are able to provide Glencoe's clients the glass backsplashes they really want at a cost they can afford.  We not only endeavor to satisfy our Glencoe clients' substantial anticipations, but we work to do every little thing we can to surpass them.  It is no wonder that a number of suggestions of our most extraordinary kitchen backsplash work is available in many of Glencoe's beautiful homes.
Glencoe Painted Glass Backsplashes
GlassWorks is well-known as an award winner in the customer satisfaction category.  We are also recognized as an industry leader in modern, spectacular, high-quality residential glass products.  Furthermore, GlassWorks provides a one-year warranty on all its glass products and installations, along with any individual manufacturers' warranties.  Consequently, each one of these remarkable honors, why would you really ponder going any place else for your glass backsplashes or painted glass backsplashes?  No matter what your ideas, the inclusion of a glass backsplash or painted glass backsplash, it is often very likely to bring you many years of complete satisfaction.  In fact, GlassWorks can take care of every one of your glass back splash plans both quickly and inexpensively!  To hear more about glass backsplashes, make contact with GlassWorks, as soon as possible, at  (847) 729-5580 (North), (630) 355-6363 (West/South), (312) 337-2300 (Chicago) or (866) 452-7925 (Nationwide).  We look forward to being able to offer you assistance.
Glencoe Glass Backsplash | Glencoe Glass Backsplashes | Glencoe Painted Glass Backsplashes | Glencoe Kitchen Glass Backsplash | Glencoe Glass Back Splash