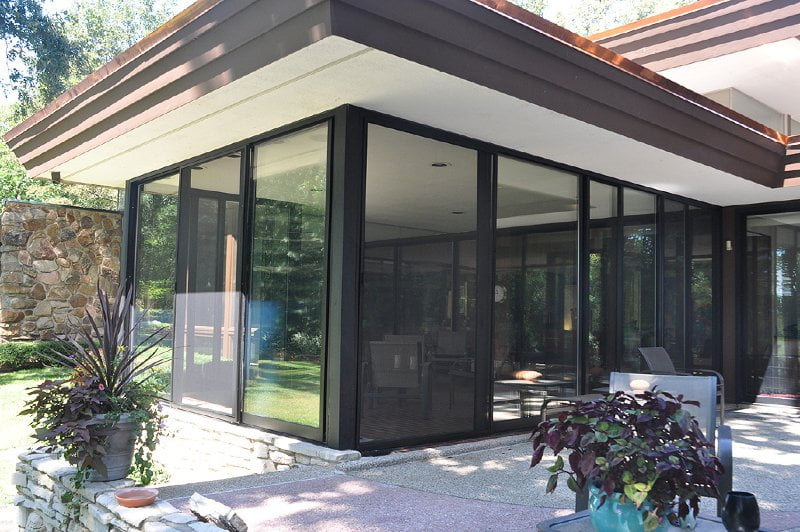 Interior Glass Doors | Exterior Glass Doors | Glass Patio Doors
There just is not anything more eye-catching, well-designed and elegant than a glass entry door from GlassWorks. We are quite known for having on hand an outstanding collection glass exterior doors, glass entry doors, glass double doors and glass front doors. GlassWorks has been satisfying the glass door requirements of customers through the Greater Chicago Metropolitan Area with the leading customer service for about 40 years. Moreover, GlassWorks now has the capability of shipping its incredible glass door products to customers living across the United States, Hawaii, Puerto Rico and Alaska. Broadly recognized as the speediest developing glass company that is based right in the Midwest, GlassWorks is a nationwide recognized expert in glass. Furthermore, also we are a company you can rely on to perform the very best pertaining to installing the finest glass doors for its clientele. It comes as no real surprise that Deerfield residents take into consideration as us being a name they can trust, with over 4,000 totally satisfied customers each year, and we are also acknowledged as a perennial Angie's List award winner!
Deerfield Glass Exterior Door
Deerfield, Illinois is a community situated in Cook County and Lake County with over 18,000 residents who are living there. Glenview is where you can find the home of GlassWorks, and it is easily based approximately 8.2 miles southeast of Deerfield. Lots of our devoted clientele in Deerfield consider us as their one and only place in Chicagoland for the absolute best glass exterior doors. The customers living in Deerfield have a focused group of staff from sales persons to project managers, fabricators and installers who are devoted to delivering your glass door wants. We are regarded for designing, fabricating and installing the absolute best glass doors and other glass goods for our Deerfield clients that are built to the maximum standards in the industry. Not only do we provide many of the most amazing glass entry doors and glass double doors for customers living in Deerfield, but in the spring of 2014, GlassWorks received a request of a life-time.
Deerfield Glass Front Door
GlassWorks was given an invite to 1600 Pennsylvania Avenue, typically referred to as the home of the First Family, to design and style, fabricate and put together an exhibit to be used in the White House. Therefore, we are now in a position to add yet another name of a pleased, and very distinguished, client to our list of several fulfilled customers! Also, GlassWorks is an acknowledged head in architectural glass. For that reason, why would anyone ever consider going just about anywhere else for their glass exterior doors? You can always have faith in our exceptional project managers and fabricators to not only meet your presumptions, but GlassWorks will in all odds surpass your anticipations! Whether or not you are arranging the add-on of a glass exterior door for your residence, a glass entry door, a glass double door, glass exterior doors or glass front doors, GlassWorks can manage it for you both quickly and at an affordable price! For much more information about a glass door from GlassWorks, phone us as soon as you can at (630) 355-6363 (West/South), (312) 337-2300 (Chicago), (847) 729-5580 (North) or (866) 452-7925 (Nationwide). We also offer a one-year warranty on each of our glass products and installation, combined with the manufacturers' warranties.
Deerfield Glass Door | Deerfield Glass Exterior Door | Deerfield Glass Front Door | Deerfield Glass Entry Door | Deerfield Glass Double Doors